Blizzard delays the Diablo 4 and Overwatch 2 releases. This is probably the aftermath of the company's recent problems.
Blizzard announced a delay in the debuts of Diablo 4 and Overwatch 2. This is quite surprising news considering that both games didn't even receive approximate release dates.
The creators explain the situation with the turmoil at Blizzard and the change of the company's management.
These are two of the most anticipated titles in the industry, and our teams have made tremendous progress towards completing them in recent quarters. However, we believe that by giving them extra time to finalize their projects and further expanding their creative resources to support the games after launch, these productions will delight and engage their communities for many years to come, says Blizzard's documentary.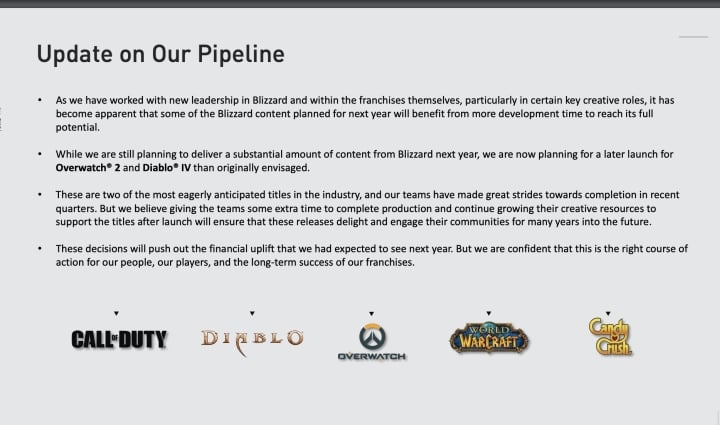 Until recently, it was speculated that Diablo IV may appear in 2023, and Overwatch 2 in the second quarter of 2022. Now, however, it's hard to predict anything.
Fans of the cult hack 'n' slash series must settle for the recently released remaster of the classic Diablo II.
Fans of Blizzard's online shooter in Spring 2022 will get a taste of 5v5 in the new Overwatch League season.